Is Buy Me A Coffee Safe for Content Creators and Supporters?
In the content creator age, Buy Me A Coffee bridges the gap between creators and fans. However, in the same age full of cybersecurity issues, is Buy Me A Coffee safe for both creators and fans?
Buy Me A Coffee is a platform for content creators to receive support and appreciation from their fans. Founded in California in 2018, they also let fans subscribe to their favorite creators' monthly or annual membership subscriptions for exclusive content and other perks, or to simply support their favorite creator.
Is Buy Me A Coffee Safe for Creators?
As the Bound To Be Rich podcast host, I have experienced firsthand how safe Buy Me A Coffee is. After some listeners of the podcast "bought me coffees" (see screenshots below), my 95% share (Buy Me A Coffee gets the other 5%) went directly to my bank account. No minimum amount of dollars threshold or 30-day hold.
Note: Buy Me A Coffee focuses on non-adult creators and does not host adult creators on the platform due to restrictions by payment companies.
Here are some supporters buying me a coffee:

For the fans: Is Buy Me A Coffee Safe?
A supporter is worth a thousand followers.
True enough, Buy Me A Coffee does live up to this. From their convenient payment methods such as Apple Pay, Google Pay, and credit card for monthly/annual subscriptions and one-time "coffees", they truly value their creators' fans. When it comes to cybersecurity protection, here are Buy Me A Coffee's efforts:
1. They do not store credit card data on servers.
In order to secure fans' credit card data, the payment processing is handled by Stripe, boasting their PCI Compliance Level 1.
PCI Compliance Level 1 is the most stringent level of certification given in the payments industry. It is a shared responsibility to both Stripe and Buy Me A Coffee. Yes, Buy Me A Coffee boasts PCI Compliance Level 1 as well!
2. They run on the robust Amazon infrastructure.
Since Buy Me A Coffee is under AWS (Amazon Web Services), Cloudflare adds an additional layer of security. Moreover, periodic backups and forced SSL encryption across the platform occur as well.
3. They have a Bug Bounty Program
Buy Me A Coffee has a bug bounty program as well to encourage responsible reporting of any security issues. They also guarantee quick action to any security issues.
Great stuff, right? This is why Buy Me A Coffee is widely considered as a friendly and safe platform both to content creators and their fans.
So if you are a content creator, Buy Me A Coffee is worth considering. It is a convenient and safe avenue to get closer to your fans. They offer a more practical deal than their competitors Ko-Fi and Patreon, as they explicitly compared here and here. You can start your Buy Me A Coffee journey by signing up through this link.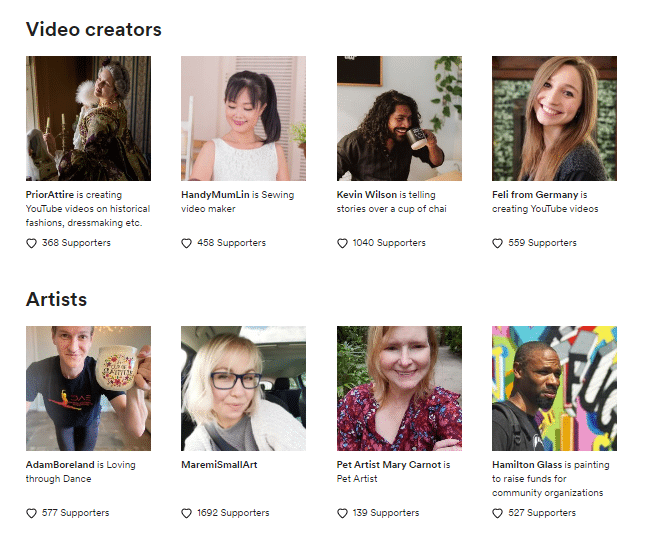 To the fans, you can search for your favorite creators in Buy Me A Coffee's website, or look in their landing pages (Linktree, etc.) if they are already in their pool of creators. Show them your support by metaphorically buying them a coffee. Or a bunch of coffee. Or a monthly/annual membership subscription.
One thing is for sure: you can do it conveniently and safely.

Enjoyed this blog and want to treat me to a cup of coffee? Thanks, you're awesome! Visit my Buy Me A Coffee profile here: https://www.buymeacoffee.com/boundtoberich